A Quick Bio
Herb Ritts, A California native, was born in 1952. Photography was never a career path he planned for, it started as simple hobby, as it does for most of us. His big break came quite unexpectedly in the late 1970's, as these critical first shots were shot simply to be shooting, as a hobbyist.
Herb was on a car ride with a friend of his when the vehicle they were riding in suffered a flat tire. They pulled into a gas station and his friend started to change the tire on the old Buick. As his friend worked, Herb pulled out his camera and started shooting.
Ritts' big break came in the form of an old friend. At the time, he was a little known, aspiring actor. That friend, whom he photographed that day, was Richard Gere. Two years after this impromptu portrait session, Richard Gere gained fame from his role in American Gigolo. Herb sent the images from that day to Gere's publicist, who forwarded the images on to man top magazines of the day.
This led to him landing assignments with Vogue, Elle, Esquire and many other high end magazines. A career jump started from a simple shot taken during the course of everyday misadventure, proving that one never knows what image may take them to new heights.
Herb Ritts focused primarily on portraiture and fashion works, shot almost exclusively in black and white. His work was inspired in great part from Greco-Roman sculpture, focusing on the lines of the human body. His works were often high-key or low-key, utilizing the stark contrast of white upon black, stripping his subject to core emotion and energy. When his images depicted the subject using the entire tonal range, they were studies of the person themselves, not merely a study of the object that is their body.
Herb Ritts spoke through his images, conveying words that cannot easily be spoken, in terms of black and white. His images were simultaneously simple and complex. The compositions were so natural; you could imagine seeing these images in every day life. Yet, Ritts composed these images in a way that challenged the view to see more than just a picture. He challenged the viewer to see the person; he challenged the viewer to feel the image.
Ritts' career spanned two full decades, photographing those who lived in the limelight of Hollywood and high fashion. He worked with some of the greatest actors, artists and models of the day and dare say all time. He published six photography books during his life, presenting his images in a manner he felt worked best. He even stepped out from behind the SLR and got behind the motion picture camera, directing both music videos and commercials. Herb Ritts even designed advertising campaigns, combining both his still images and motion work and photographed many album covers.
Herb spent his life making the most he could out of a simple camera and black and white film. He found great success and left behind a legacy of great images to inspire photographers. You may never have heard his name, but you most certainly have seen his work if you lived during the 1980's through 2000.
Herb Ritts  – Pro Styled
The first and most important step in emulating any photographer's style is to study their work. You can start by viewing the gallery presented on Herb Ritts' website. Further studies can be carried out by viewing his books such as Pictures, Duo, Africa and his other works.
Study the poses, look at how light and dark interplay with the human form. Note his use of lines and curves, and how they are used to guide the eye. Look at how he uses both balance and imbalance in his images. Try to unlock how all these come together to create the image. Spend some time exploring Ritts' body of work and get a feel for his photographic eye.
Once you are comfortable with your understanding of his works, start thinking about how you would recreate the effects on your own.
Do note, most of Herb Ritts' style is produced in camera, as with many other great photographers. You really need to focus on getting your images as close to the desired goal at time of capture, you simply cannot rely on post processing to accomplish the feat of simulating his unique style.
A few tips you may want to consider:
Use a yellow filter to view your subject before shooting. Visualizing your shot through a yellow filter helps you see the difference in tones in your subject, eliminating much of the color.
When shooting outdoors, go ahead and put that yellow filter on your lens. Since our target image will be a black and white image, the yellow filter will help by eliminating excess blue light, which will level out skies and bring a better balance to your image.
Shoot both High Key and Low Key images, but be sure to have good contrast when doing so. Especially with abstract shots of parts of the body, you will want to consider a bright overall image with deep darks in the subject or vice versa. Use your environment and subject to your advantage.
When shooting with your full dynamic or even high dynamic range, focus on a good balance of dark and light with good, but not extreme contrast. Look for emotion in your subject for these shots and pose for either strength or vulnerability depending on your specific goal.
When shooting with natural lighting, think outside the norms of photography. Put the sun at your subject's back, or shoot at high noon, and kick up the contrast with filters or post processing.
When using studio lighting or strobes, use some extra lights on a light back ground for High Key images. Or shoot on a dark background and focus more light on your subject, enhancing contrast.
These tips are just the tip of the iceberg, and you will have to experiment with them and your own ideas to find what works right for you. But to help you along, here are some presets we designed to help you get the final look a bit quicker.
Here's a solid sample of how this Preset can be used to get that Herb Ritts look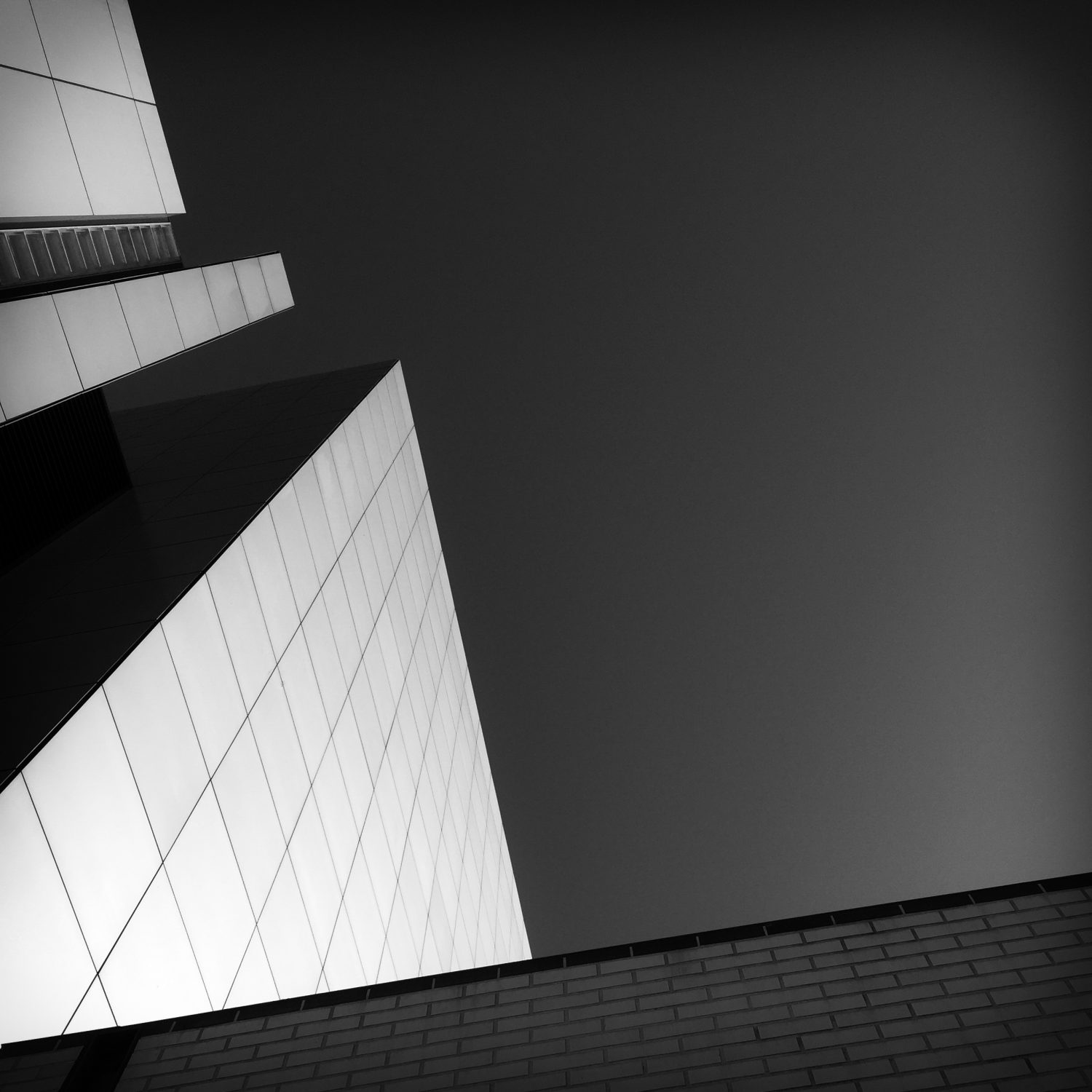 Now download the goods and get down to business!
The Herb Ritts preset is included in the XEQUALS Bundle.
A few things to keep in mind …
These presets are designed to allow you to quickly take your image to one approximating the style of Herb Ritts. Be warned, these presets can be a bit heavy handed, so don't be afraid to make some fine adjustments to what they generate. The presets included in the download are as follows:
PS Ritts Curve 1 – This preset contains a fairly conservative Tone Curve, designed to enhance contrast, while maintaining the general brightness of the image. It has a moderate increase in Clarity to get a bit more pop.
PS Ritts Curve 2 – Another custom curve, this time shifting the Tone Curve much darker, while retaining a high level of contrast. Also maxes out Clarity to enhance fine detail in darker images.
PS Ritts Curve 3 – Again, a custom Tone Curve, dramatically brightening the image, with a minor kick to Clarity, creating an overall high-key and soft effect.
PS Ritts Mix  HIE – A customized version of the Cold Storage Kodak HIE infrared preset, providing a palette suitable for Ritts type work.
PS Ritts Mix Pan-X – Another customized film emulation, using Kodak Panatomic X as its base.
PS Ritts Mix Plus-X – Customized Kodak Plus-X preset for a more natural appearance.
PS Ritts Mix Tech Pan – Kodak Technical Pan emulation tweaked for Ritts style use.
PS Ritts Mix Tri-X – Tri-X as well, of course.
PS Ritts Punch – A preset that endows a bit of surreal realism to your image. Brings out detail using Recovery and Fill Light and brings it back to Earth with a hit of Blacks adjustment.
PS Ritts Yellow Filter – A preset that adjusts White Balance to emulate a yellow filter being used. Not for every photo, but can drastically lighten many.
As with all our presets, these are designed to be used in unison to create the desired effect. After you get the effect about where you want it, adjust Exposure or Brightness to balance out your image.
Hopefully some of you have discovered Herb Ritts today, while others have learned more. Maybe some of you will try to go out and create images in the style of Herb Ritts, both broadening your photographic technique and understanding how he thought when he had all those famous people in front of his lens.
Ritts' work was inspiring, and to be able to add a flavor of his style to your own may open a world of new possibilities for your photography.
The Herb Ritts preset is available with the XEQUALS Platform.