As a photographer, you most likely post your work online. And if you do, you're going to get feedback from your friends, family, and even from complete strangers. It's great to post photos online and get an immediate response on your work, especially for newbie photographers.
The internet is never going to be a place where you post an image and get nothing but candy canes and rainbows of encouragement. Of course, most of the feedback you'll get will be useless: it can be too short, poorly written, or even completely negative with no redeeming quality whatsoever.
Using feedback, you can get answers to the question that burns within all artists to some degree;
Is my work good enough?
In this post, we're going to talk about how to get and filter feedback, and how to use it to take better photographs.
In Case You Think You're Perfect …

Let me tell you a few reasons why getting feedback is worth your time and effort:
Find room for improvement. Nobody's perfect, no matter what you do. And proper feedback will help you to understand what you need to get better at.
Understanding of the overall performance. Talking about overall performance, I mean proper light, exposure, and camera settings.
It points to issues you need to fix quickly. Sometimes you shoot an almost perfect image, but it may turn out overexposed, or the post-processing was sloppy. Proper feedback can help you to see your photography with someone else's eyes.
Their opinion matters. In any case, you posted that picture so people could see your work. Thus, it's important to let your viewers know you hear them and take into account their comments.
"When Should I Get This 'Feedback' You Speak Of?"
The answer to this question is simple: at every stage of developing your photography. Whether you just decided to buy your first DSLR or you have already established a business, feedback is a critical parameter.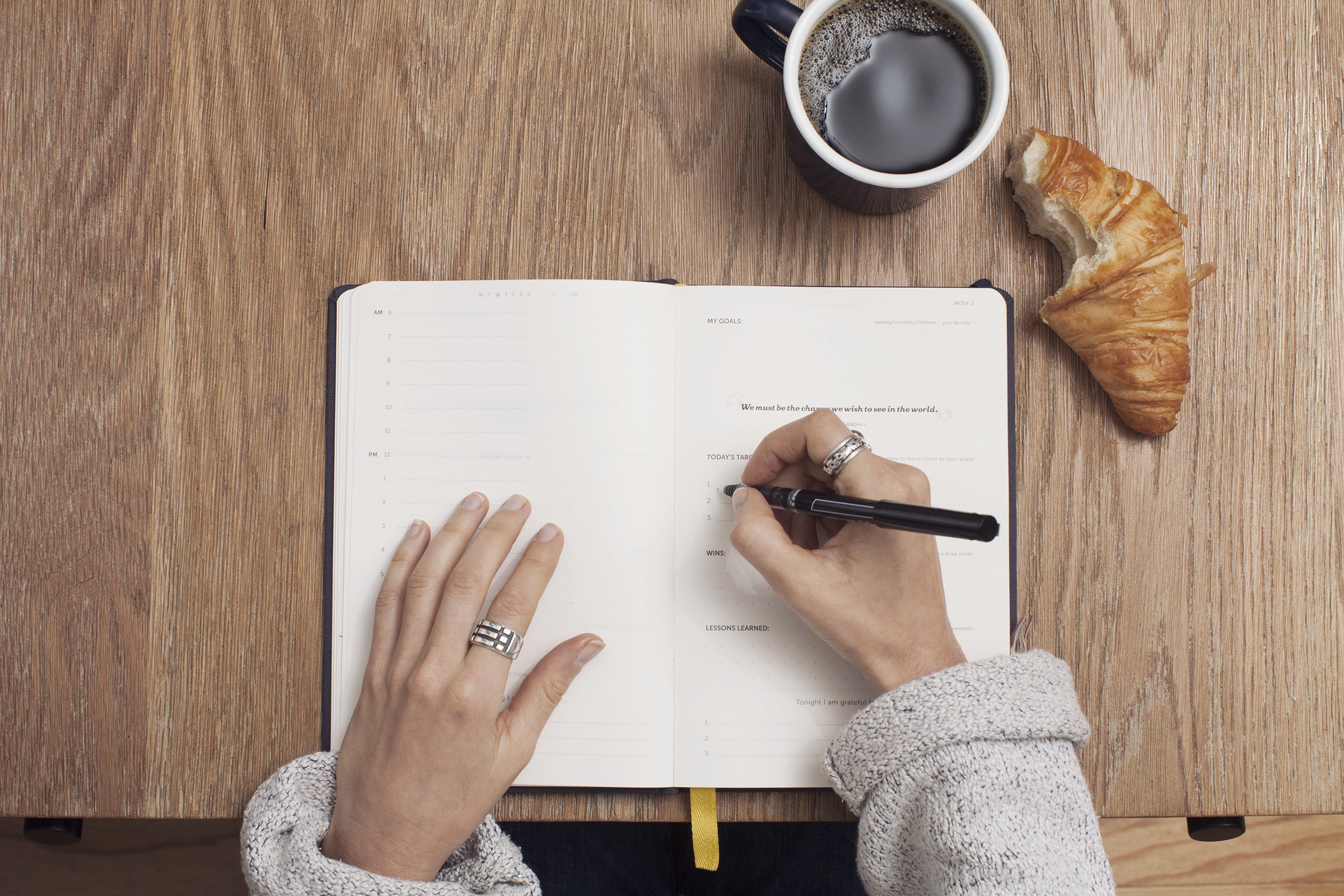 Image by Cathryn Lavery
One of the most frustrating things about photography is that there are no redos. Of course, you can reshoot almost anything, but it won't be the exact moment it was before. Thus, trolls harping on a single image will not help it (or you) become better. However, hearing feedback about a series of photographs will help you next time.
Ask yourself, can you rework the image in post-production to be stronger? How can I correct my mistakes for the next shoot?

Free Communities To Help With All This
Here is a list of top 5 social networks to get useful feedback on your photography:
Flickr – The best place to start collecting suggestions is Flickr. You can post images on your profile and wait for someone to discover them (maybe not) or go directly to the groups like Flickr Critique and get feedback from photographers of any level. Just find the group you need on a specific type of photography and ask to join it so you can post your images. Take caution, though, make sure you're filtering the comments you get in the right way. I'll talk about how to do that in a moment.
… not everything you hear will be useful.
500PX – 500PX has strict moderation rules, so if your image has passed them, it's a small victory already. Basic users are entitled to 20 uploads within a 7 day period. Once you reach your 20 image upload limit, you will need to wait until the 7 day period is over before you can upload again. 500PX is a big photographers' community where you can get useful responses from real professionals on your images.
Reddit – There are a lot of different photography discussions on Reddit where you can gather evaluations of your work. For example, I Took a Picture (or ITAP) discussion is for photographers to learn, teach and share their work. It has over 175k members ready to give you a helpful insight into what to do. You can find discussions on specific types of photography and ask for feedback there.
Facebook – Facebook is not a photography community. It's a social network. However, a lot of photographers there share their opinions in groups. You can find a lot of groups to join by using keywords like photography, photography feedback, wedding photography, portrait photography, and so on.
Of course, these are not the only places you can get feedback. There are plenty of photography forums, chats, and online communities out there where you can get honest evaluations. There's a great "Samples and Galleries" forum over at Digital Photography Review. Fred Miranda also has an excellent forum structure over at his site where he has categories for different types of photography like sports, landscape, and smartphone.
Know Exactly What To Listen For

A proper feedback should be constructive, relevant and valid. Remember to filter those comments, as not everything you hear will be useful.
Constructive feedback is ideal. Suggestions for corrections are what you should be looking for. Sometimes a user will say, "You suck." Heartbreaking, but if there is a solution suggested, the least you should do is take the critique with a grain of salt. If lots of people are bringing up the same issue, it's time to take stock. Don't be offended.
For example, I found a great photo in Flickr Critique: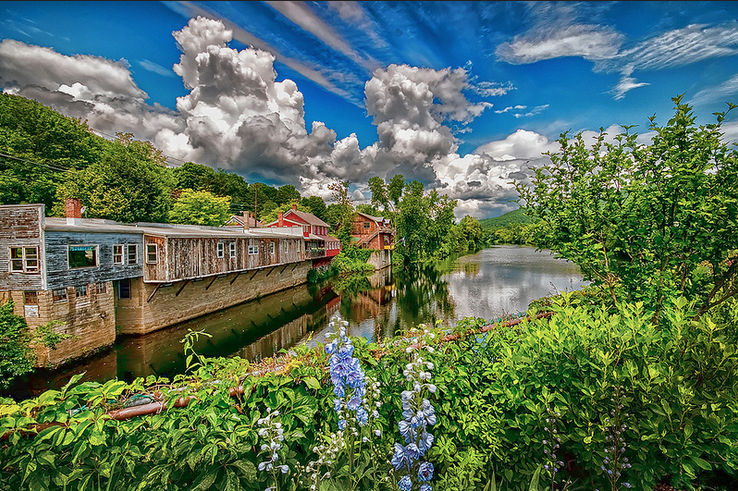 Here are the comments left under this photo: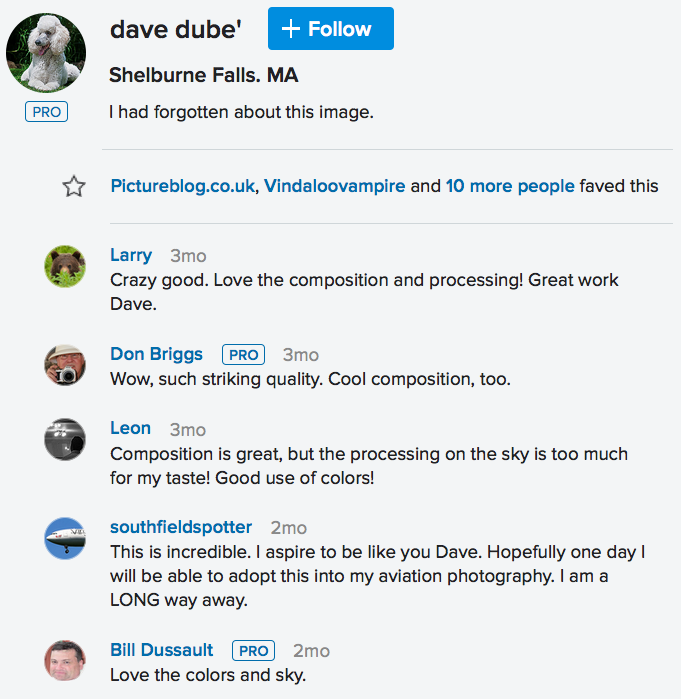 You see, the comment "This is incredible…" is useless. It's feel-good feedback and it's nice to get it, but you can't use it. Unlike the other comment "Composition is great, but the processing on the sky is too much for my taste! Good use of colors!".
I do agree with Leon, the sky is a little bit oversaturated for my taste. But, next time Dave might consider making the sky less saturated, or even correct this image and post-process it in another way. I even think feedback like, "Crazy good. Love the composition and processing! Great work Dave." is fair game here because there are specifics that are being pointed out.
A short form "good job" can be nice. The problem is that you never know what exactly a person liked about your photo and won't be able to repeat this.
Negative feedback is unpleasant to read, even if you know you should ignore it. Know this; if a person left a short, hateful comment under your photo without specifics, there is a good chance that they are not educated about photography.
If they were, they would explain and elaborate why your photo doesn't meet their standards. Professional photographers don't tend to search out a novice's photo just to put them down.
Does This Person Even Have A Clue?
If you got some constructive feedback, good or bad, make sure to validate who wrote it. People of different ages, skills sets, and education see your photos and can leave a response.
And some of them don't know what the hell they're talking about.
Obviously, a piece of advice from a professional photographer would be much more helpful than feedback from a person who has never held a camera before. Take a look at a commentator's portfolio and see his/her images before acting on their advice.
One Last Step … This One's Important

So, you have collected feedback from various sources: social media, groups, forums and comments, but what to do next?
Ummmm … follow the advice! Getting better at photography will guarantee a greater sense of joy in doing it.
Always remember, though—it's impossible to please everyone. Every photographer has their tastes.
And, if you want some feedback on your photography, don't be afraid to post it up on the XEQUALS Facebook page and ask for some.