I recently collaborated with a stylist and makeup artist at a local salon for some portfolio work. They also wanted a portrait to hang on their walls showcasing their work. To fit with the salon's decor, these shots needed to be edgy, but not too far from classic glamour.
Here are a few final edits. The focus was, of course, was hair and makeup. (All the models were actual clients.)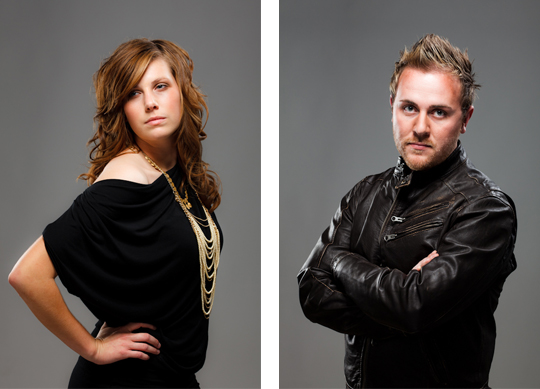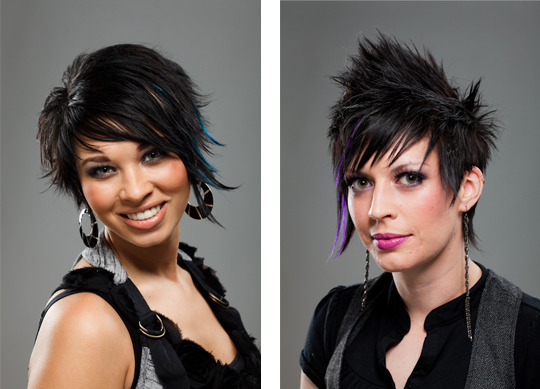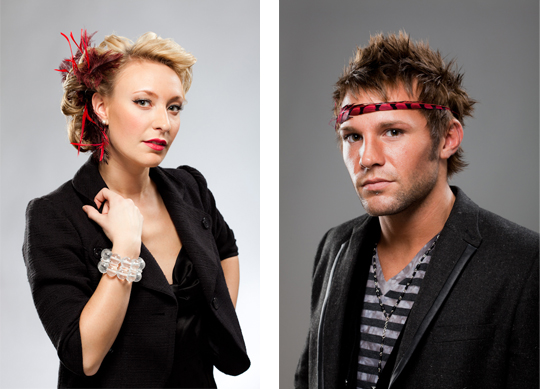 All Photos © Ryan Klos
Now let's pull back and look a the set. I used a 3-light setup with a handful of modifiers and reflectors and a white seamless paper background. Here's what the set looked like.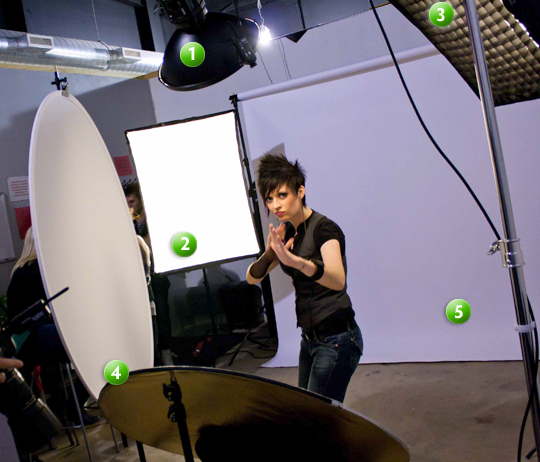 Photo © Brian Bieschke
The details:
Main Light: Beauty dish with 40° grid in center.
Rear kicker: 48″ soft box used to define the edge of the models and to cast a highlight on their right side.
Hair light: 32″ soft box with grid to control light spill. It was a great way to keep light on the hair and shoulders without spilling too far onto the front of the model.
White and silver reflectors used to fill in the shadows.
White seamless paper background. By moving the models about 8 to 10 feet off the background we kept the majority of light off of it, which made it appear gray.
Camera rig: I used the Canon 5D Mark II with a 100mm f/2.8 lens for the entire shoot. Strobes are Calumet Travelite 750's; modifiers and reflectors are all Calumet brand; PocketWizard Plus II's for wireless triggering.
I modified the set only once for the '50s model, and very minimally. I added a fourth strobe with 6″ reflector from the lower right corner of the background to create more pronounced separation between the model and background. This made for a more authentic 50s portrait look, especially when converted to black and white.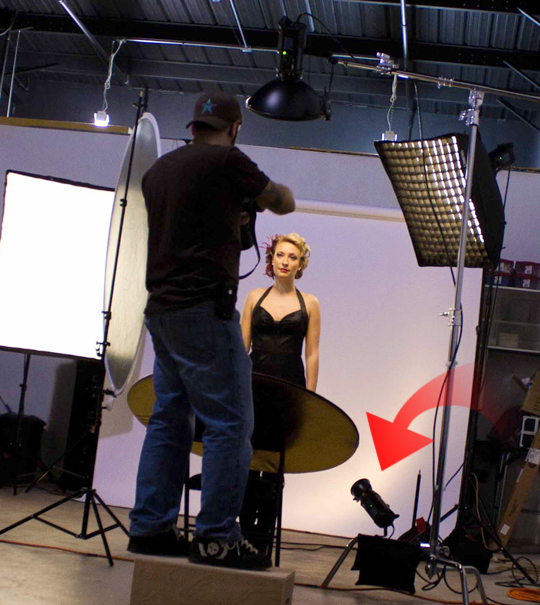 Photo © Brian Bieschke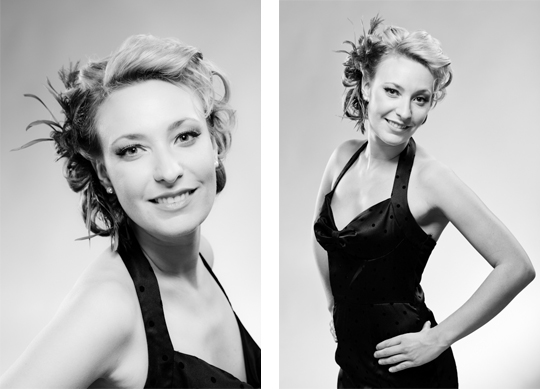 Photo © Ryan Klos
The salon owner loved the results – mission accomplished: classic, yet edgy.