Our team process a lot of photos, i mean A LOT of photos.
10 Terabytes (TB) worth of images have been know to fly through our studio on a weekly basis as we process and deliver a myriad of jobs for our customers. The bulk of these images are received, archived, and delivered either online or through our intranet. Even with smaller archives of 1TB, the challenge inherent in assets of this size is moving them around an internal network or (gulp) online.
When a client provides us with original with RAW files and/or DNG's, the last thing we want to do is have to deliver the original files back when the only post-processed assets created are XMP or DNG updates via Lightroom. To enable a quick download and archive for the client (or yourslf), we have been shipping XMP files or DNG updates exclusively.
A couple of quick setup items in Lightroom ensure all our work is tucked nicely into the XMP or DNG:
Set all catalogs to automatically write changes into XMP
– or –
Manually select 'save metadata to file' when all your Lightroom updates are complete
Whichever method you choose, the goal is to make sure your updates are written to file. Lightroom will place the XMP sidecar file next to the RAW file they are based on, and DNG files will be updated directly into the file that was originally imported.
Here's a quick look at our workflow …
The original files in Lightroom (pre-adjustment) :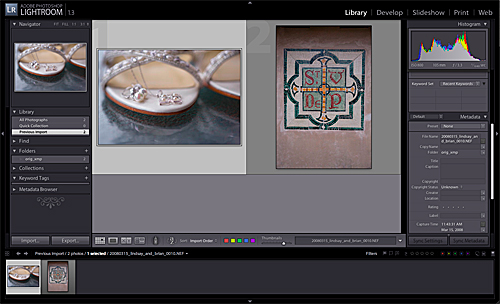 All photos provided courtesy of Cindy Fandl Photography
The same files viewable on disk: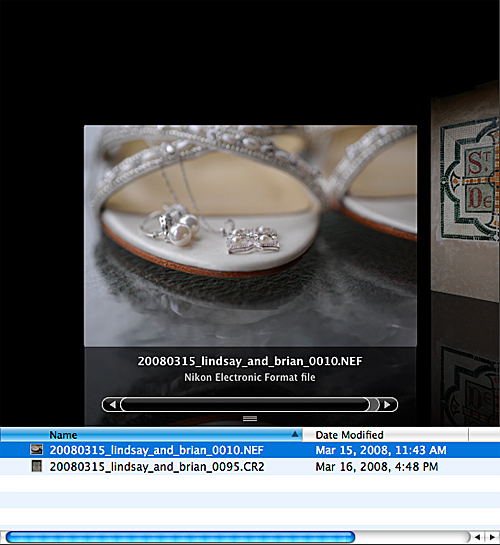 After our adjustments in Lightroom: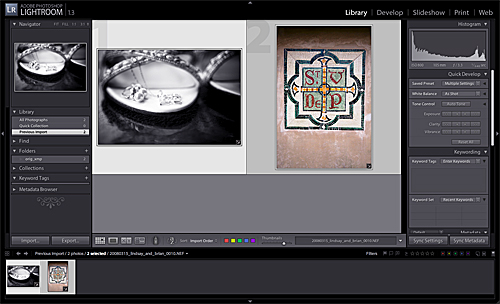 The resulting XMP sidecar files: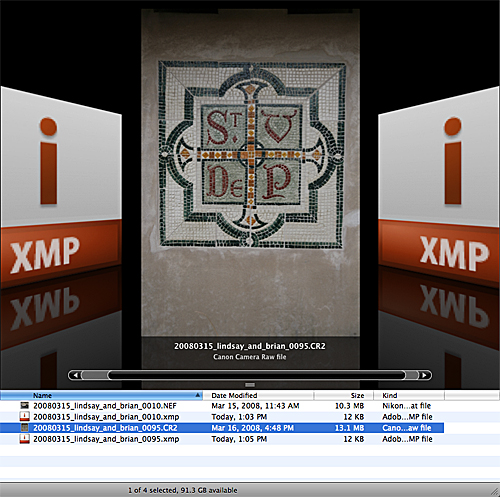 As you can see, the resulting sidecar files and their size are trivial relative to the size of the original RAW files. We deliver these XMP files to the customer, or import them into the location of the archival images.
It is truly this easy? … indeed it is. Although, a couple issues to be aware of:
Commit your virtual copies if you wish to archive those changes outside of your catalog
To avoid copying the entire file, as all updates are written directly into the DNG format, use a sync utility like rsync to manage updates back to disk.
Until next time … happy shooting!