"I'm not that creative."
"I'm totally out of ideas,"
"I can't figure out how I want to shoot."
"It's all been done before."
"I suck."
Our own internal critic can overwhelm even the most secure of photographers – hobbyist and professional alike. Sometimes you're in a deep rut creatively, and it feels like the inspiration and wealth of ideas has run dry.
It Doesn't Have To Be This Way … Ever

What it takes to break out of these challenging times is a change in approach:
Get off the computer
Put your phone away
Grab a book
The kind with physical paper you can actually HOLD
Get inspired
We've outlined below some great resources that keep us inspired and juiced up – the kind that you can add to your own library! Some of them are photography based, but only a few.
Inspiration is all around you, not just on a backlit screen.
There are many other creative domains such as architecture, graphic design, movies (we LOVE movies), and some offbeat sources – such as a paper company of all things – that will bring amazing stories and creative work to your mailbox!
So dig in, research the below titles on the web, then get offline and find your endless well of inspiration that keeps you permanently out of any creative rut!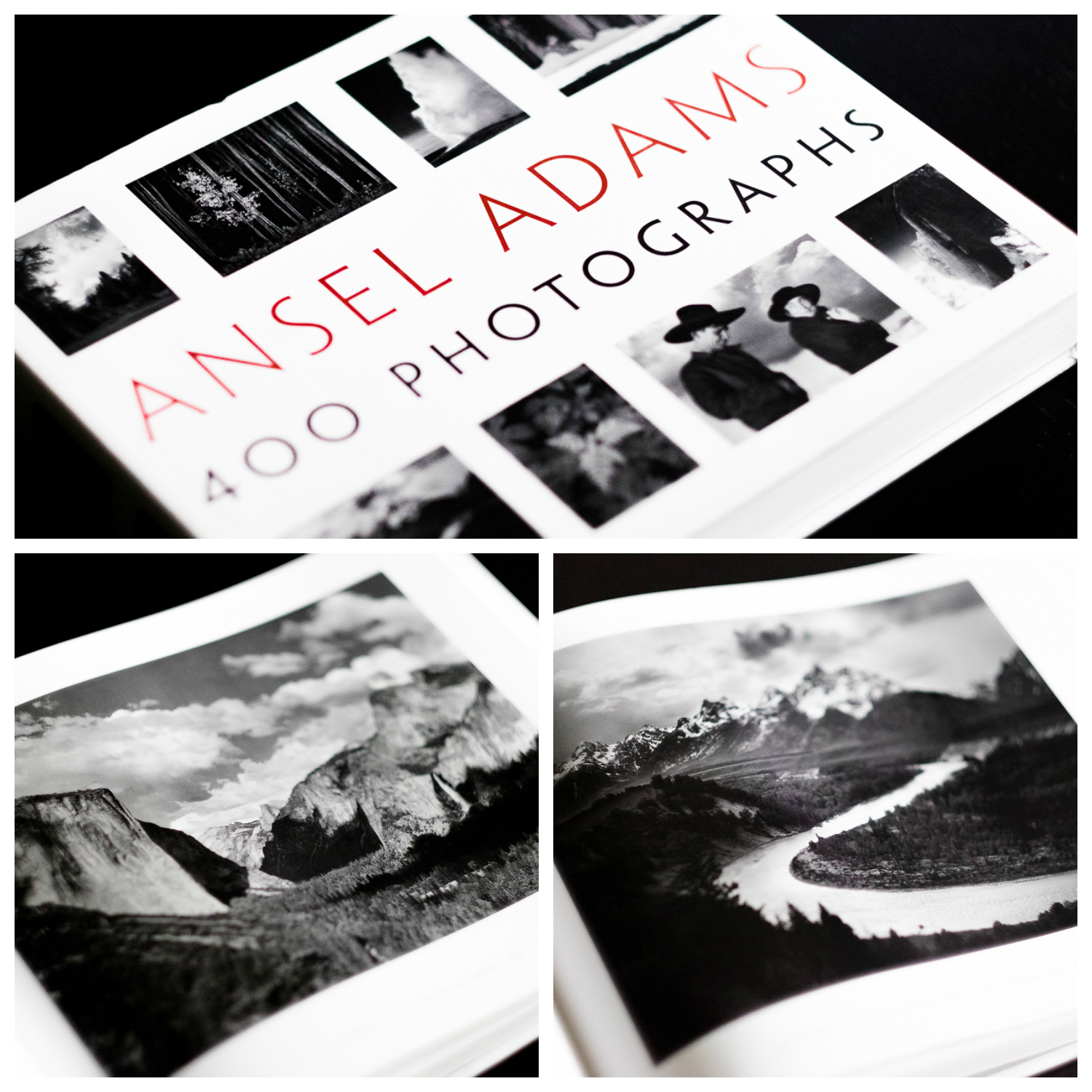 Ansel Adams: 400 Photographs
We've written about Ansel Adams and his approach to photography before. If you want to see some unique and refreshing approaches to framing your images, and toning them to perfection grab a copy of Ansel Adams: 400 Photographs and start taking notes. There is an endless supply of inspiration throughout.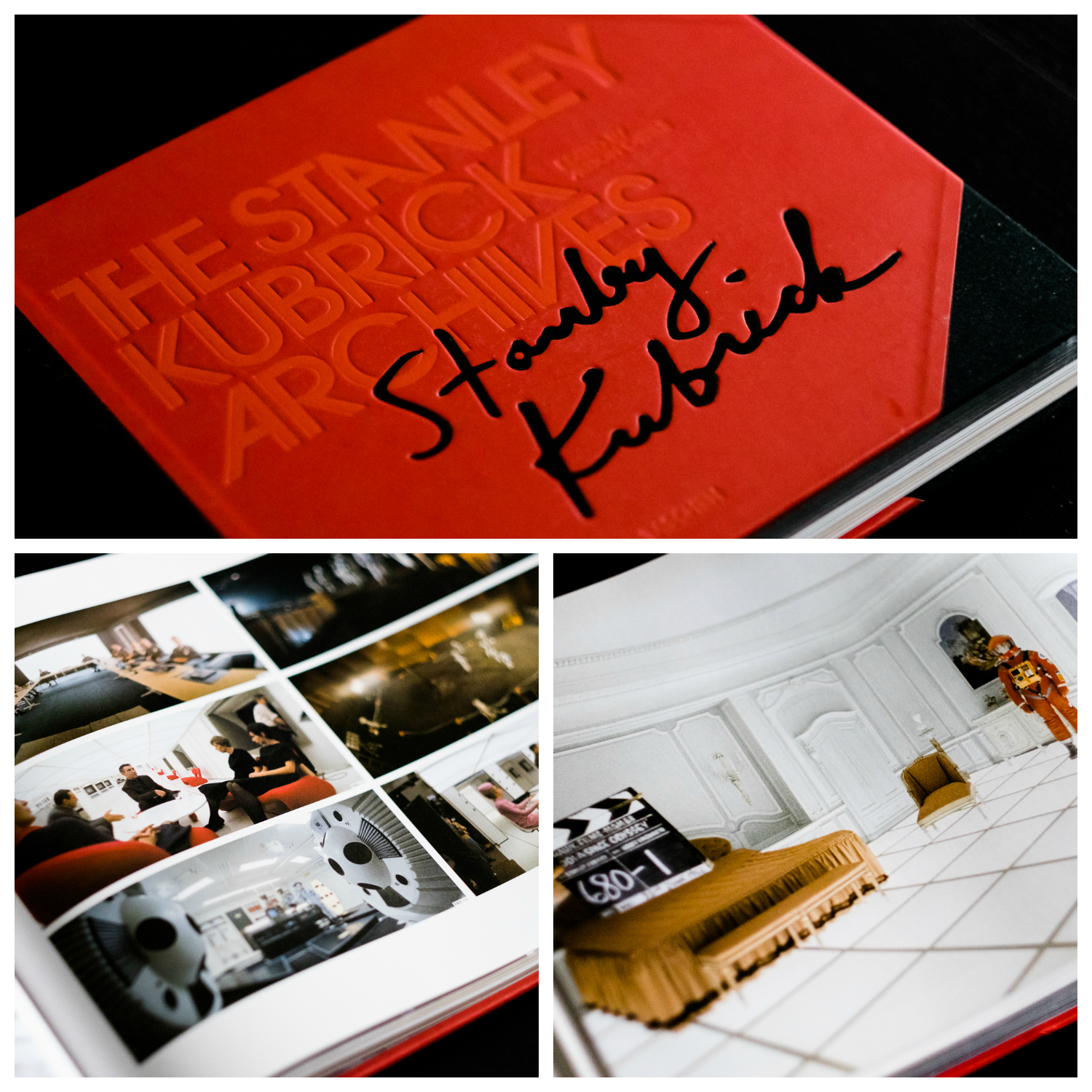 The Stanley Kubrick Archives
You might not think about it, but movies are an amazing example of composition, movement, and image styling. A trip down the The Stanley Kubrick Archives will not only expose you to his entire catalog of movies, but his thinking and approach to creating images that apply directly to your photography work in ways you would never have expected. It's all about breaking out of a rut, and Kubrick certainly had a unique perspective.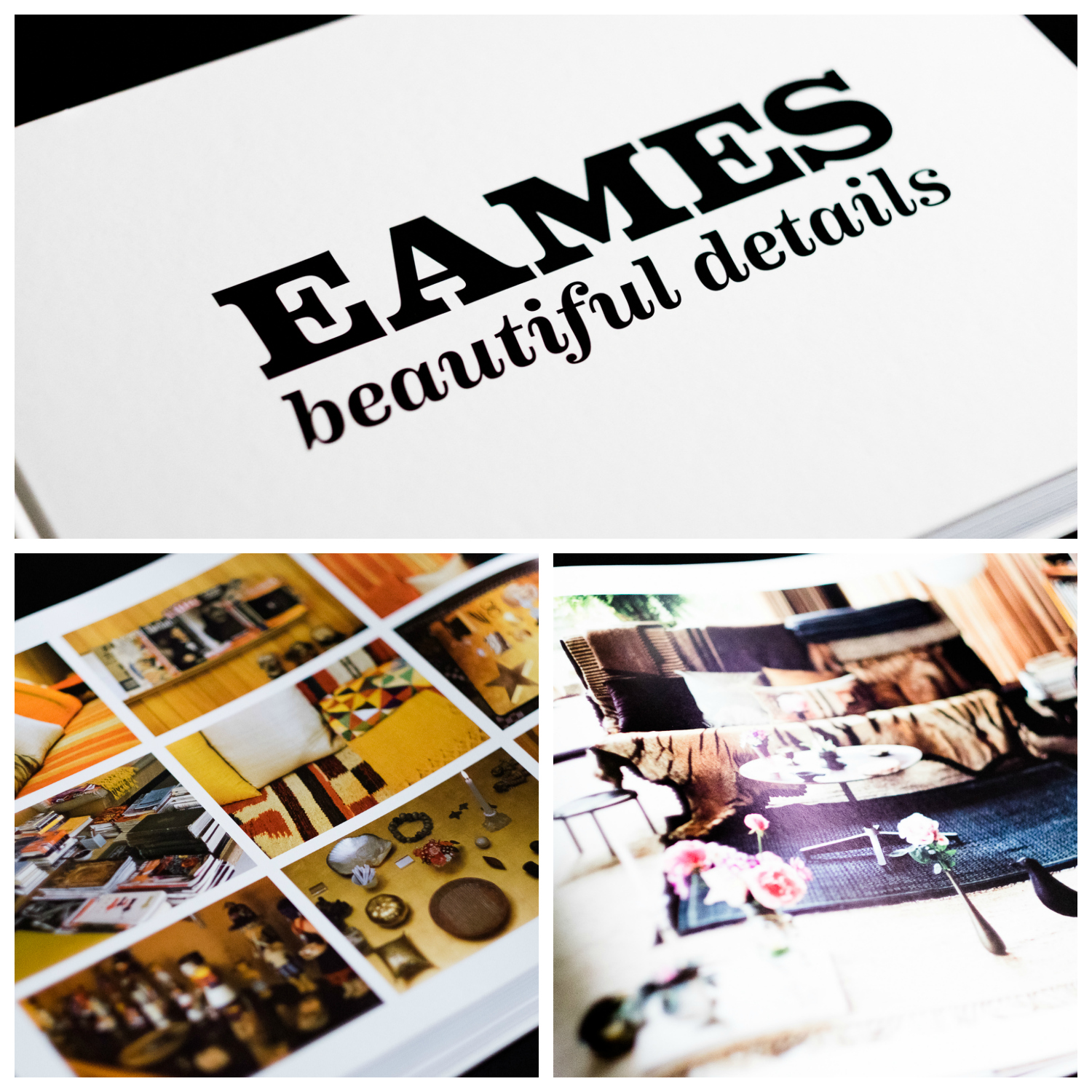 Eames: Beautiful Details
Charles and Ray Eames were true renaissance artists. They mixed art, design, and photography into a free flowing and amazing colorful visual system that really needs to be seen to be understood properly. This retrospective book titled Eames: Beautiful Details brings you deep into their approach and styling of their work complete with some amazing photography that triggers ideas every time we open it up.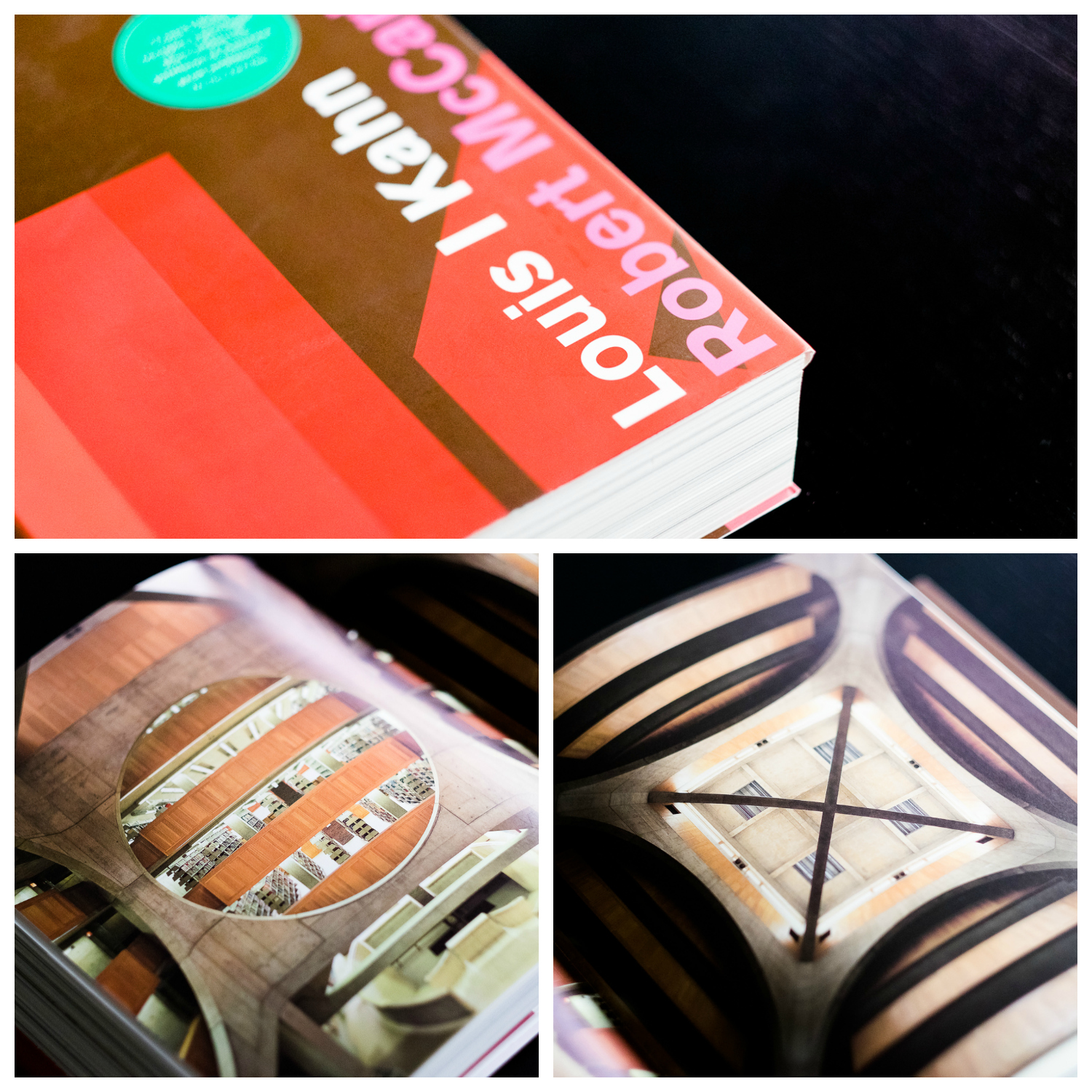 Louis I. Kahn
Louis Kahn was one of the greatest influences on world architecture during the second half of the twentieth century. His use of space, material, and form to create experiences was second to none, and the photography of his work has the uncanny ability to bring that sense to the printed page. Practically any book of his work will expose you to composition, form, and natural light in ways you have never thought of. See a theme here? Architecture books are one of my favorite sources of inspiration.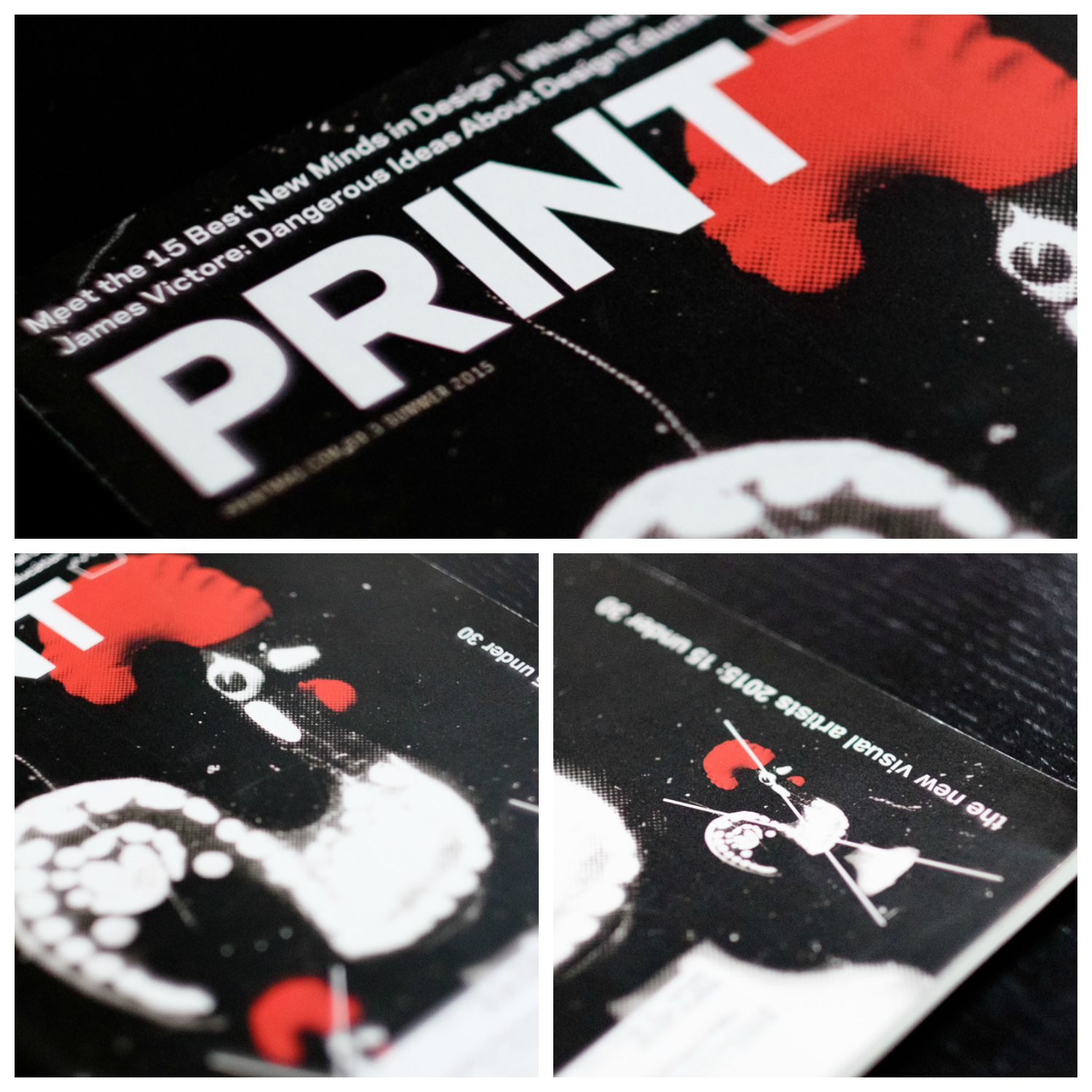 Print Magazine
Some of the best photographers draw from graphic design principles to create amazing work. So should you.
Here are the 10 basic principles every photographer should know and come to appreciate/integrate into their work:
Line
Color
Shape
Space
Texture
Typography
Scale (Size)
Balance
Dominance
Harmony
Print Magazine has been an industry bible that has been hitting my desk month after month for over 15 years. The sheer volume of amazing work in each issue makes this an ever growing part of my library.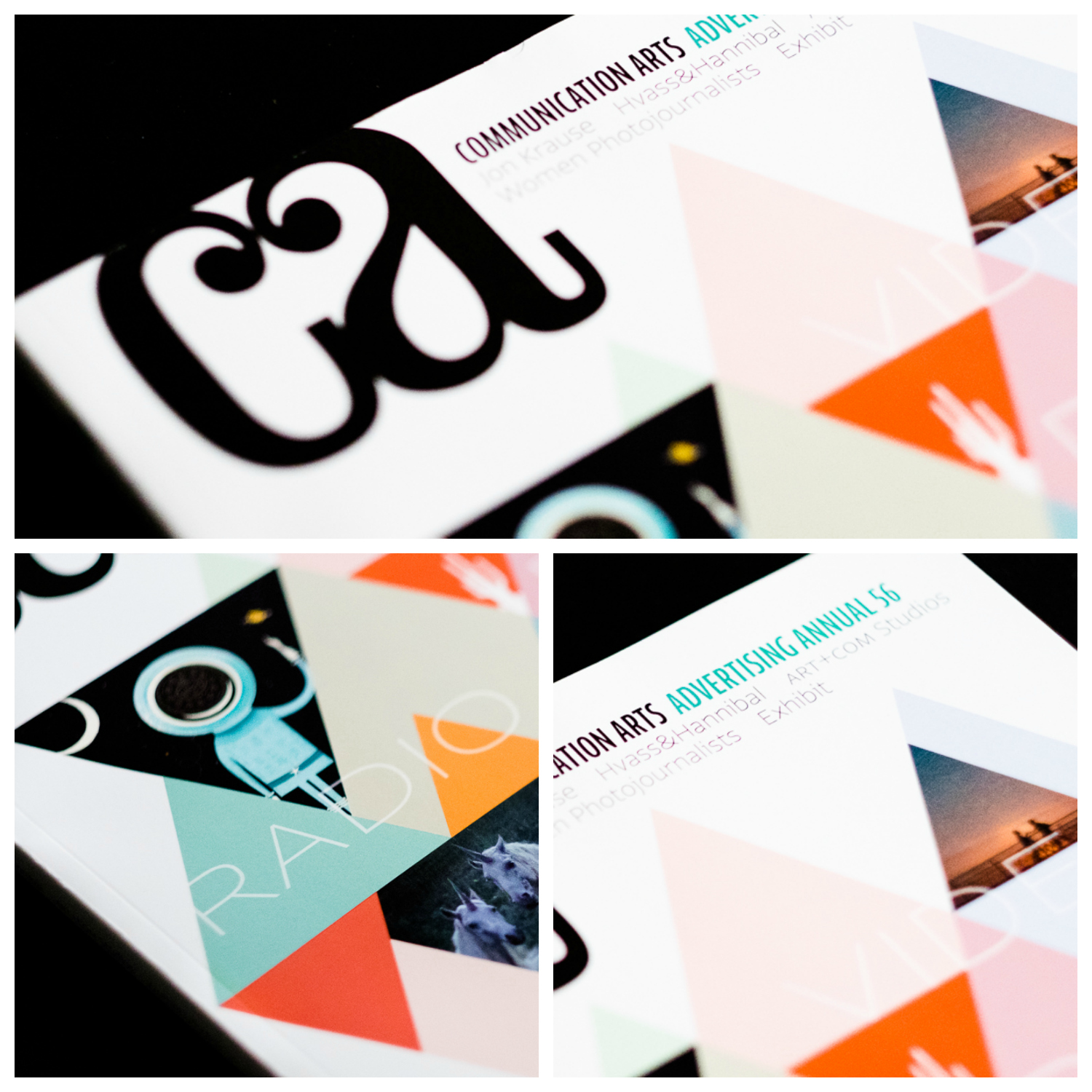 Communication Arts
While somewhat similar to Print Magazine, Communication Arts focuses on a much broader range of work to encompass graphic design, advertising, photography, illustration, typography and interactive multimedia. The work in this magazine is so good – especially the annual photography issue which alone makes the cots of this subscription worth it.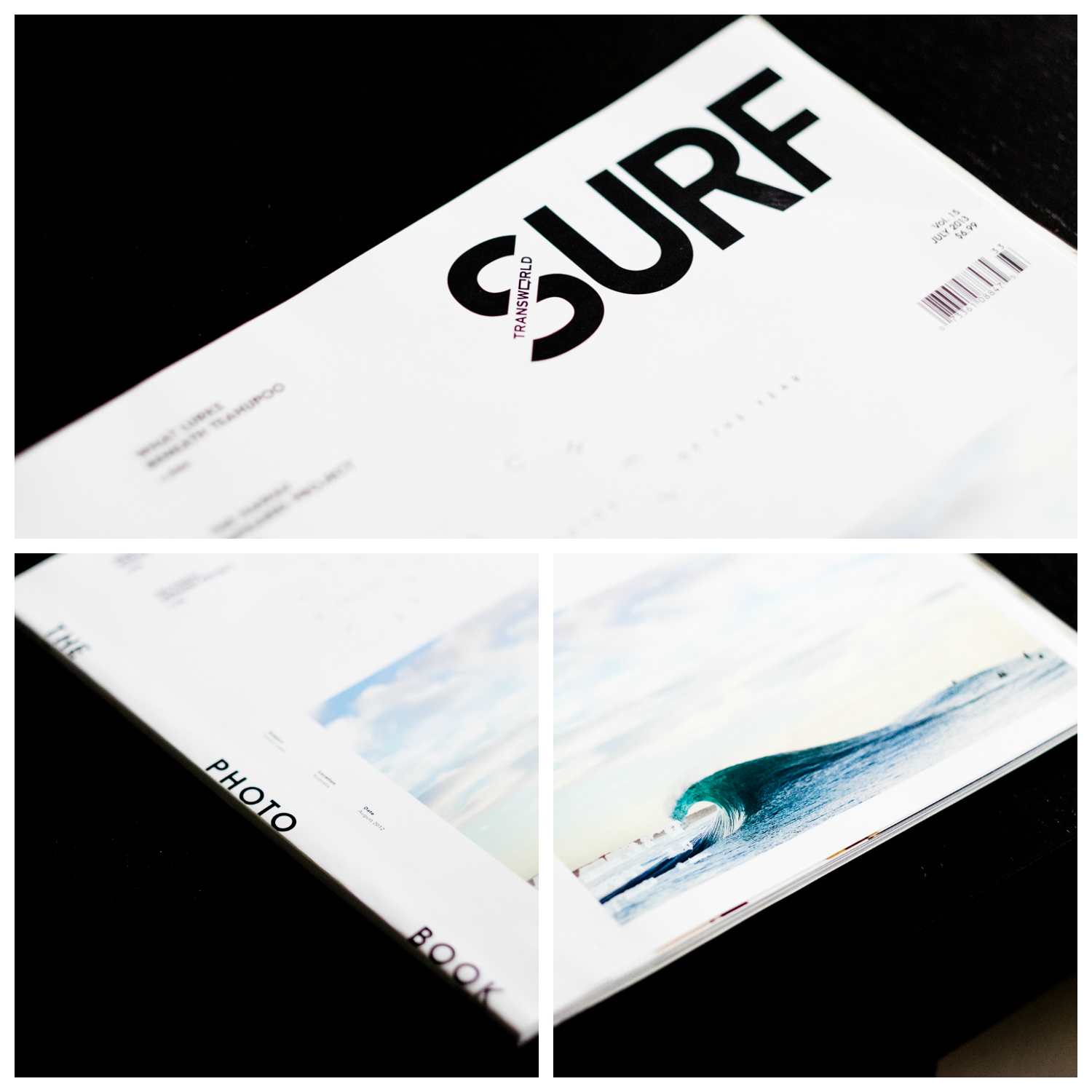 Transworld Surf
Here's the the thing with Transworld Surf, you can't get it anymore.
Why?
Because they're out of business.
But that doesn't mean you shouldn't discount this resource, because there are numerous issues still available online. Transworld Surf blended a unique design style with amazing photography work month after month in a way that has never been seen since.  The photo annuals themselves are worth every penny, and will fill your mind with endless visions of beaches, surfing, and amazing image work to keep you inspired for a long time.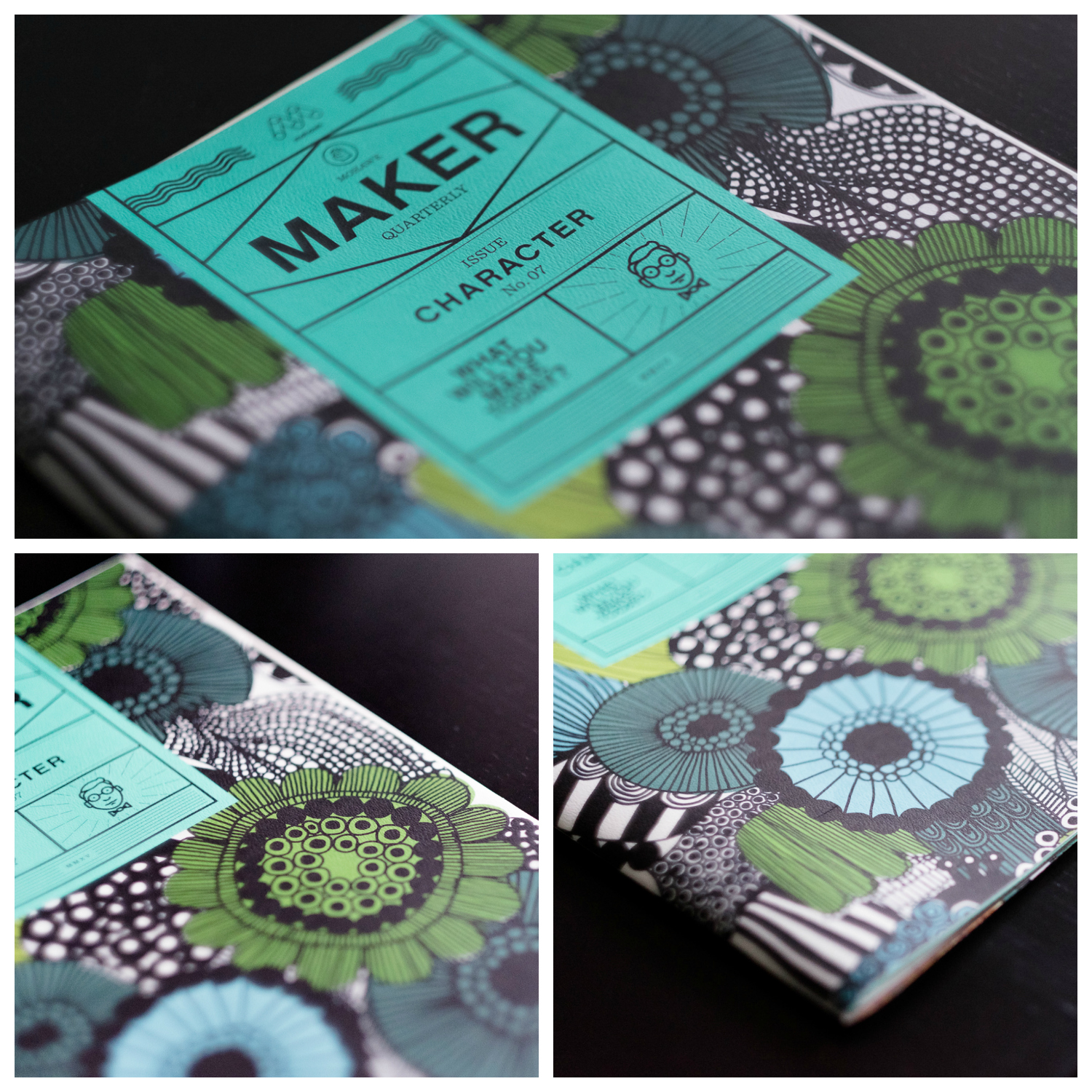 Maker Quarterly
When Mohawk paper announced they were developing a quarterly magazine I asked myself: "What the heck could a paper company create that won't read like an over-glorified advertisement?"
Boy was I wrong.
Their quarterly is full of great stories, amazing printing and paper craft, and as you can image – photography.
Here's the best part, not only can you view previous issues here, you can also signup to receive the quarterly for free right here.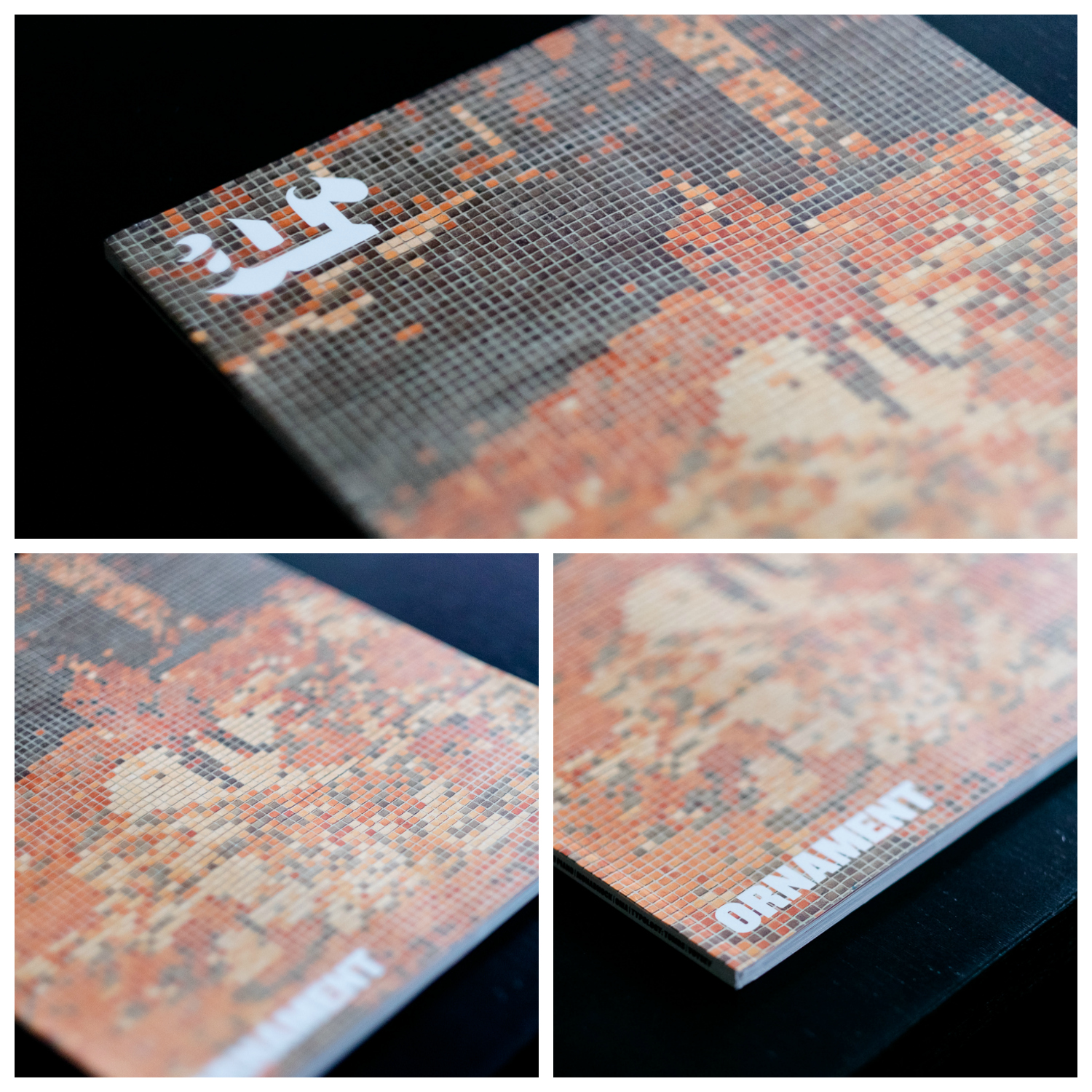 Architectural Review
Architectural Review includes some of the best modern architectural photography currently being printed on paper. While it's a somewhat pricey subscription for some, the numerous full bleed images and aggressive cropping represented in the photography work wakes every page nearly frame-worthy and idea provoking.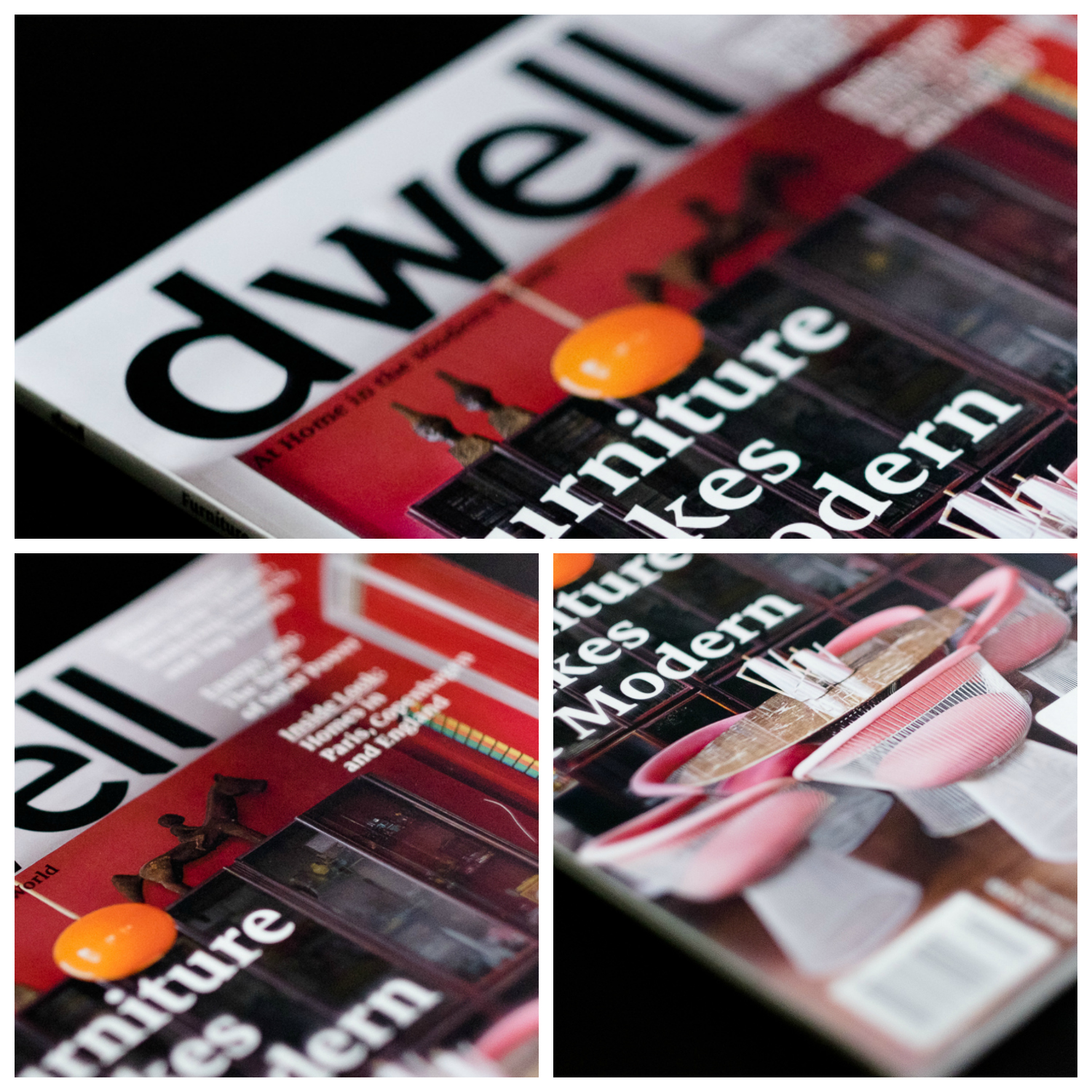 Dwell
Just like Architectural Record, Dwell includes some of the best modern architectural photography currently being printed on paper. It's a super affordable subscription, and is a quick read that will give you the boost of inspiration you need – especially if you shoot interiors.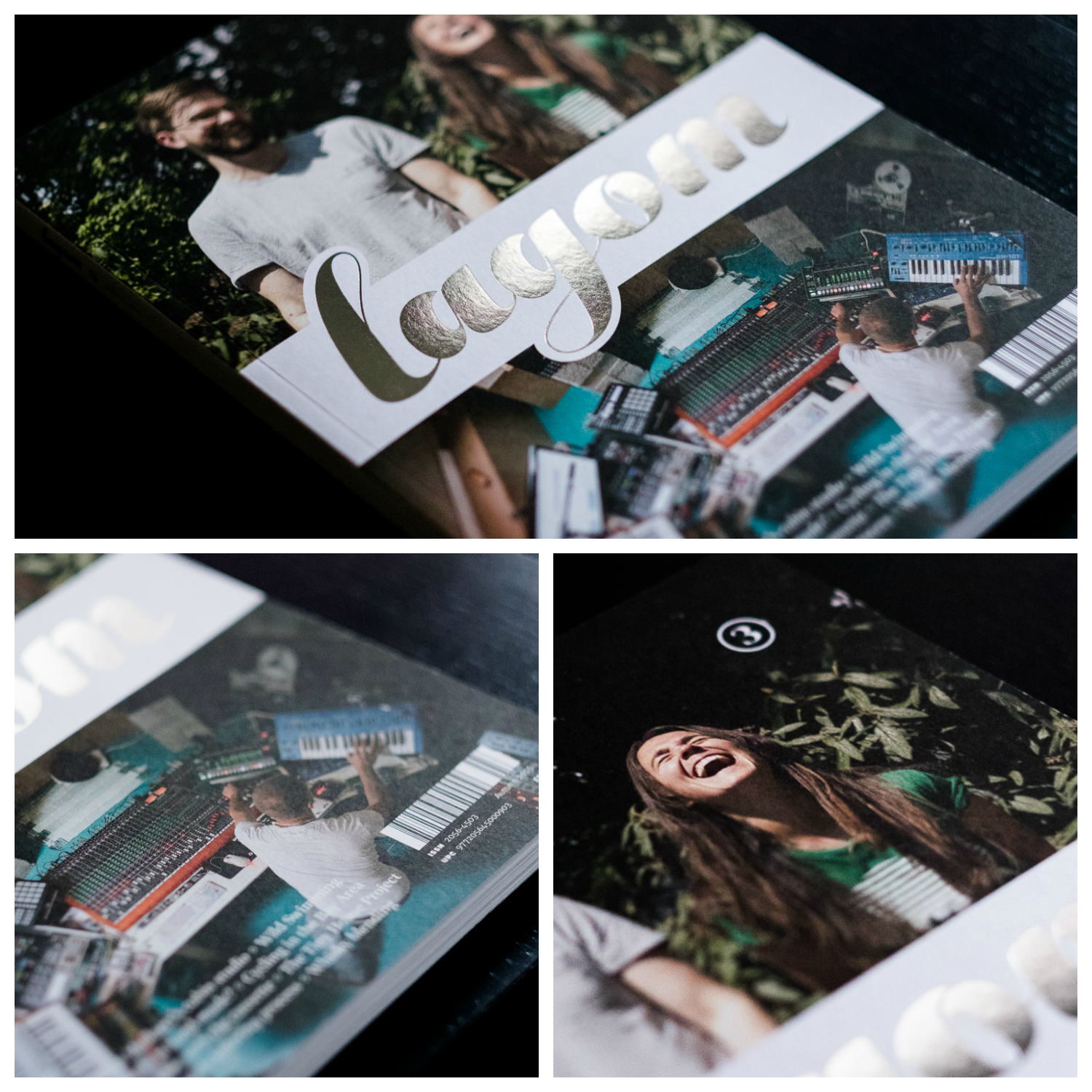 Lagom
I wanted to land on Lagom as my last recommendation, because this magazine (while only a few issues in) is quickly becoming my favorite read of all. Creative Director Elliot Jay Stocks and an amazing team of contributors are mixing storytelling and imagery in a way that is really unique and refreshing.
What Does This All Mean?
Inspiration is all around you, not just on a backlit screen. The above resources are what keep our minds moving, and while your mileage may vary … that's not the point.
The point is to get outside, grab a book, feel the paper in your hands, dog-ear your favorite parts, build your library of inspiration, and never look back at your previous creative frustrations.