Vacation
Your opportunity to bring back pieces of art, not just pictures.
And to seize it, you're gonna need some gear.
But first, you need to answer these questions:
Where am I going?
What do I want to photograph?
What do I take with me?
We asked our friend and world traveler Jacob James to put together a list of 10 must-have items for the traveling photographer.
One of the toughest decisions for travel photographers to make is how they plan to backup their images on the move. When working in more extreme environments it is essential to protect your hard drives from damage that, unfortunately, can occur very easily from even the smallest bumps.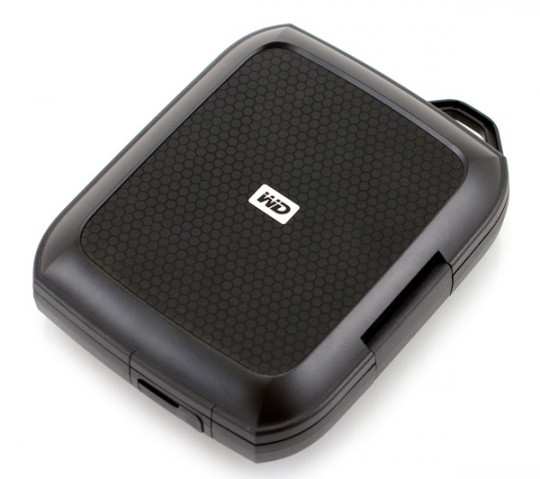 A few manufacturers have developed 'tough' hard drives that are designed to prevent drive failure however Western Digital Nomad Case. The case is impact resistant plastic (shock resistant up to 2m) which is then also sealed to add dust and moisture resistance. The case works with most of the WD MyPassport Drives, and so it is easy to swap out drives once you are home.
2. Universal Single Surge Protector
The biggest problem most photographers face when traveling abroad is working out how to power everything. If you are anything like myself, you will have a laptop, multiple battery chargers, phone charger and more to charge every night. Apart from space there is the other problem that the electricity can be a lot more volatile in some more remote areas, therefore protecting your electronic equipment is essential.
Dedicated travel power solutions can be expensive and also restrictive if you are UK/Europe based like me as they come with US style two prong plug. However, there is a much cheaper way to create the same solution at a lower cost; a small 3 gang extension socket paired with a universal surge protector. (Hotel rooms never have enough sockets!)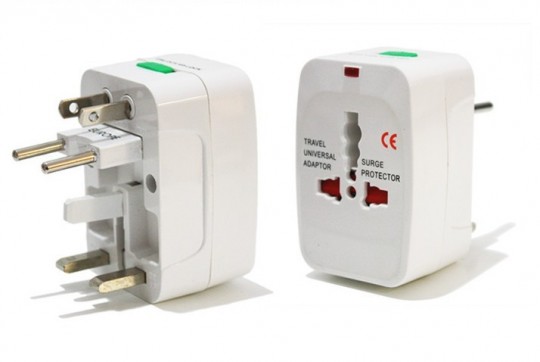 This little beauty allows you to charge 3 items at once while protecting your gear from any surges and fluctuations in the power supply. The bonus is that if you get a universal surge protector you will be able to use it in pretty much any country as well!
3. Gaffer Tape
The No.1 most important piece of kit for any photographer. Gaffer tape may be the most multi-functional piece of kit you will ever own.
I've used it to:
stop microphone cables rubbing against clothes
secure filters after my hi-tech holder broke
disguise my camera for some hidden filming
hold a plug socket in a loose connection
repair a broken bag
semi-waterproofing my camera along with an Optech Rain Sleeve.
My monsoon essential. This is probably the lowest cost accessory that you can purchase for a DSLR. The rain sleeve folds up and will fit in the smallest of pockets. It is ideal for giving your camera some quick emergency protection in a heavy downpour or just to help keep it clean in dusty environments/light rain.
Do you ever come to your camera bag only to find the batteries (you swore you charged last night) have misplaced all their charge? Well, this is where you need Eneloop batteries!
Eneloop batteries are designed to hold their charge even when not in use and the newest version are reported to hold 70% of their power even when left for 5 years! Sometimes when traveling, there will be occasions when power is unavailable. On these occasions, I need to know that I can trust my batteries.
So far my Eneloops haven't let me down.
The Optech Pro is a classic strap; it is a prime example of K.I.S.S (Keep It Simple Stupid). If you follow the blog, you'll know that I have used this strap for years. Although I own straps from Custom SLR, BlackRapid and lots of other manufacturers, I still find myself reverting to my Optech. It's lightweight, comfortable and most importantly extremely great value for money. The stretchy neoprene material makes it comfortable to wear over the shoulder for prolonged periods of time when using all except the very heaviest of combinations.
When traveling I like to keep my gear concise, lightweight and durable.
Organization is key when traveling, especially if you are constantly on the move. Ideally, you want a single case for your chargers and power kit. One case will save you time and anxiety, keeping you from routing through a disorganized bag. It also helps to prevent you orphaning any of that vital kit in hotel rooms or guesthouses. By packing the bag carefully, you will easily notice when you are missing a charger or a set of batteries. The Optech organizer is also reasonably slimline, so you are not wasting much vital space despite having everything organized and protected.
Occasionally you come across a product and think 'Why didn't I think of this?' The Frio is one of those products. The Frio is pretty much a universal adapter for attaching anything with a male hot shoe to a 1/4″-20 thread. The key to the Frio is that it has a small safety catch that prevents your flash from falling out even if you didn't fasten it in securely.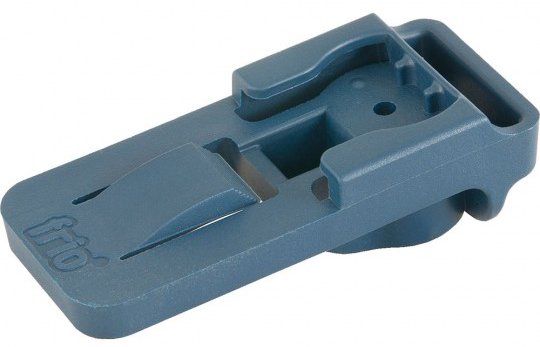 For me, the extra money over a standard cold shoe is well worth if for the peace of mind and safety of preventing your expensive flashgun hitting the deck. When traveling I like to use the Frio Coldshoe with a small ball head. It makes a lightweight flash stand adapter when paired with my Manfrotto Nano Stand and Lastolite Ezybox.
This setup is also very versatile as it can mount to clamps and pretty much anything with a 1/4″ – 20 thread.
9. ThinkTank Photo Cable Management 20
Think Tank Photo are legendary for the quality of their bags and photographic accessories. I currently use a couple of various ThinkTank bags, and each one is built with the same attention to detail and build quality.
From the inside liner to the outer materials, the bags are clearly designed to withstand the rigors of travel.
When I'm out of town, especially when shooting multimedia, I always end up with a collection of various XLR, attenuation, HDMI and USB cables. As I mentioned earlier, organization is vital. This is where the simple but effective Think Tank Cable Management 20 shines.
The Cable Management is a simple design however it has a few features that make it useful. I love the window on the front of the case that makes it easy to visualize what is inside without having to open it. I also really like the small red elastic ties to prevent the cables from becoming a mess. This accessory is certainly not anything special with regards to it's features; however it does what it does, and does it well.
A simple, lightweight design perfect for traveling when minimal weight is paramount.
10. Lastolite Ezybox
The Ezybox from Lastolite is comfortably the most expensive item on the list here. I spent a while deliberating on whether to include it. I currently use a large range of small flash modifiers made by both Lastolite, Honl and Rogue. Out of all the various flags, snoots, grids and gels, Ezybox is, by far, the most used.
The Ezybox is not a compact softbox by any stretch but it is fast to set up, pretty light and reasonably portable for when working in the field. The size of the Ezybox means that you can still easily slip it into your bag and have it set-up in seconds whenever the need arises.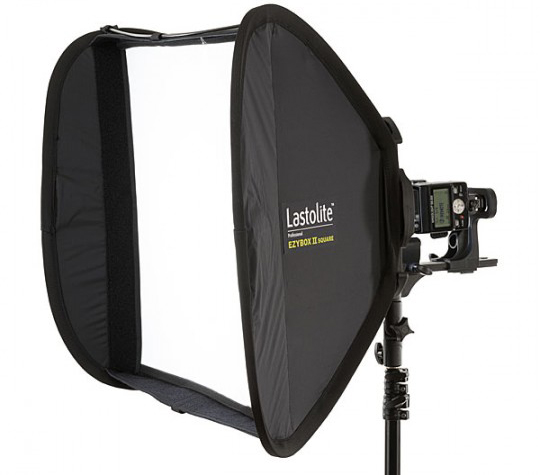 The cost of the item may be at the higher end but if you want a small, pack-able softbox that is near indestructible, compact and lightweight, then look no further.
The truth is always this; gear is not required to take great photographs. But gear like this can give you the opportunity to make those good photographs great.