Working with XEQUALS Black & White for Photoshop is simple and easy – the added benefit being you can access them directly in Adobe Bridge as well. We've pulled some examples of exactly how you can integrate the solution into your own workflow once you have them installed.
Working with your RAW files in Adobe Camera Raw (ACR)
Canon, Nikon, Fuji, Adobe Digital Negative (DNG), the list is pretty endless on which camera and file types you can open with ACR. But in reality, there are limits to what is supported, so be mindful of this if you run into issues opening your RAW files.
Getting Down To Business In Photoshop
Opening RAW files in ACR can be done a multitude of ways. One way is to navigate to your file of choice in the file manager:

and right-click – selecting the Open With > Adobe Photoshop option.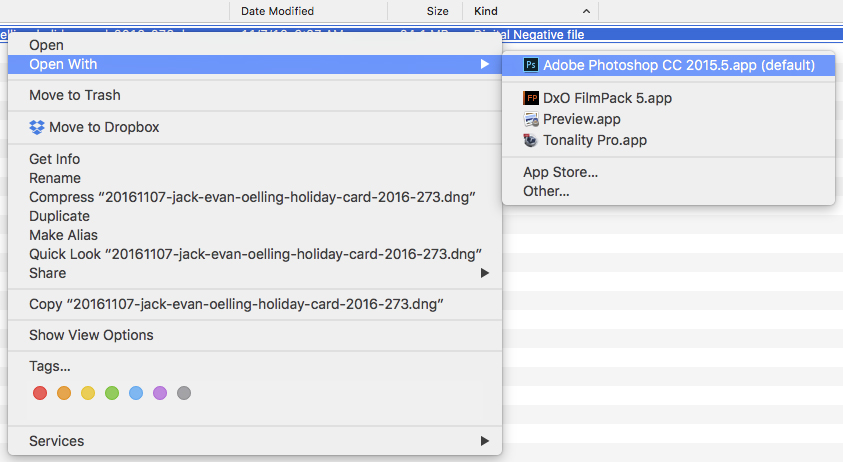 … and you'll be presented with the ACR dialog box, whereby you can access your installed ACR Presets: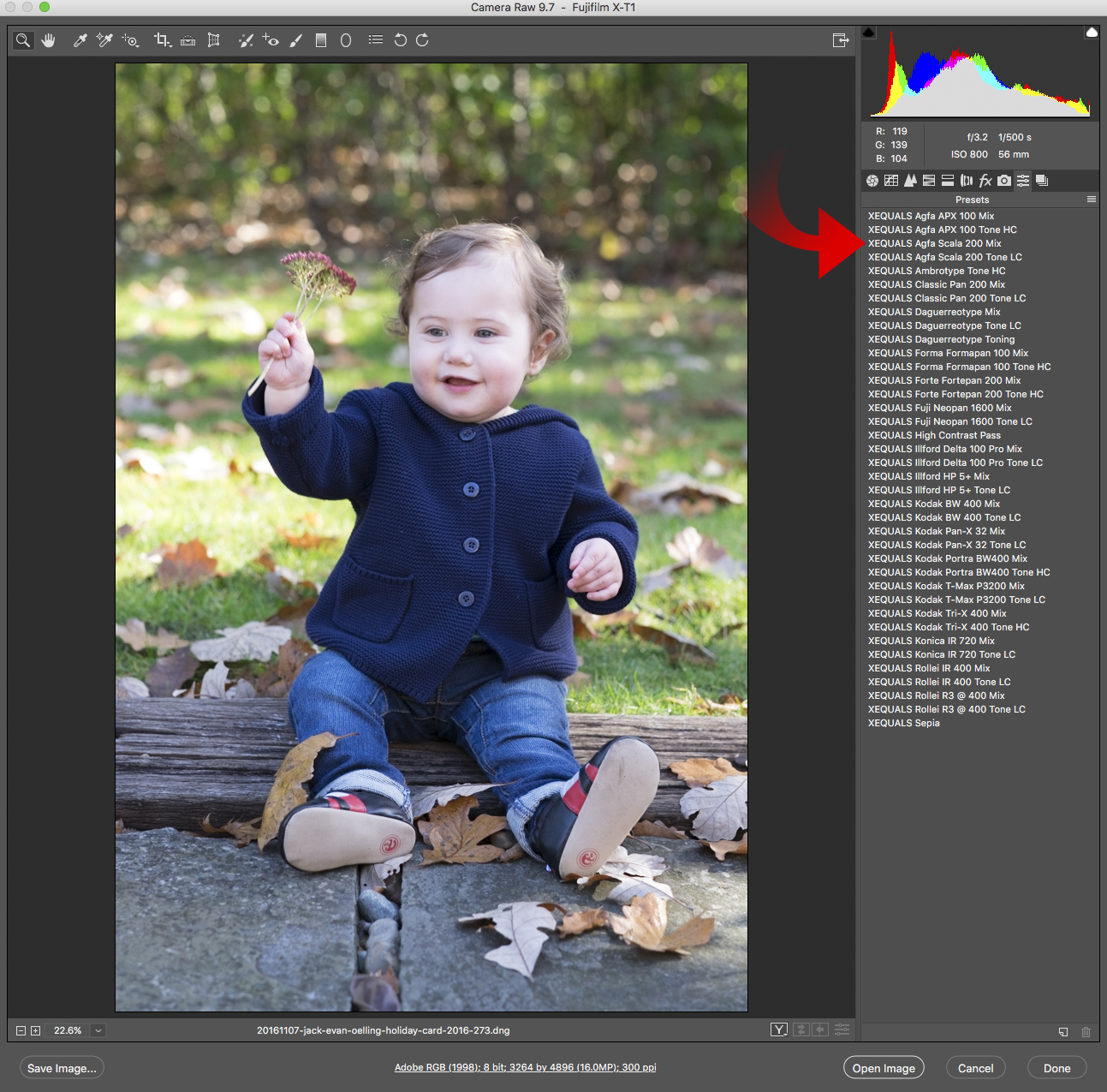 Simply select … ohhh say the XEQUALS Agfa Scala 200 Mix Preset
… ahh yes … now that's a tasty black and white mix!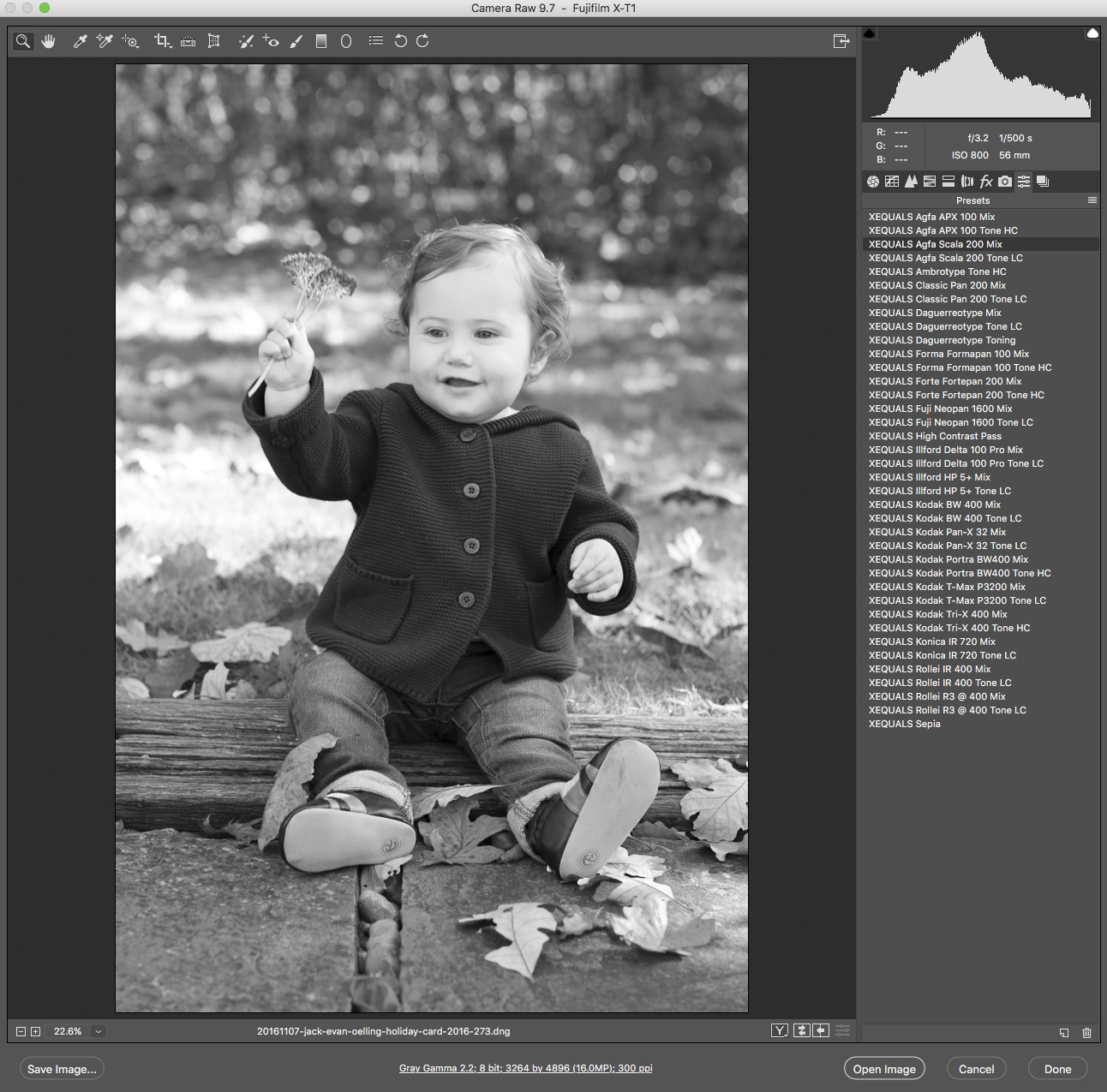 And if you're happy with your choice, simply select Open Image … and boom! You've just locked in that Agfa Scala goodness we all know and love!
Here's a quick before and after.
The cool thing is that not only can these presets now be applied as layers in Photoshop, via ACR, and controlled via mask and blend modes, but the layer they're applied to can be created as a smart layer. So it's easy to iterate and test different combinations. -Michael Colby
Here's a Bonus For You!
You can also use ACR Presets in Adobe Bridge. The process is very similar.
Here's a Double Bonus For You!
What if you just want to open say a JPG and use your Presets? Can you do that?
Yes, Yes, and Yes.
Just open whatever JPG you want in Photoshop and follow a few simple steps outlined in our previous post titled Getting Down With XEQUALS Color For Photoshop.
You've Only Just Begun
With only a few adjustments in Photoshop, Michael Colby shows us there are many other ways you can include XEQUALS Presets for Photoshop into a more developed workflow of your own.
Welcome to the XEQUALS Platform!